Nord Stream 2 and You: More Than A European Problem
November 22nd, 2021
·
27 mins 27 secs
Mark Temnycky, a Ukrainian-American journalist, breaks down the Nord Stream 2 issue, its timeline, and its relation to the energy situation in Europe. He expounds on the Biden administration's reversal on its position concerning the pipeline, and explains the security concerns that a working Nord Stream 2 that bypasses Belarus and Ukraine creates for America, NATO, and Europe in general. Thanks for listening!
ABOUT THE GUEST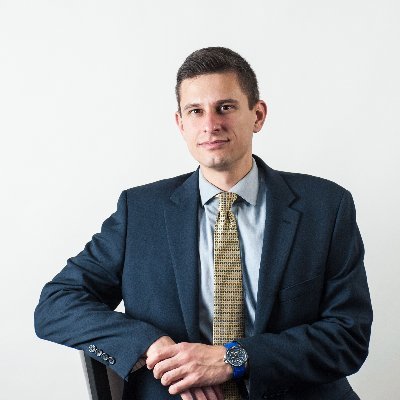 Mark Temnycky is an accredited freelance journalist covering Eastern Europe, and has been published widely. Mark also guest lectures on Eastern European affairs to various U.S. universities. He was a recipient of the Ukrainian World Congress' inaugural "Ukrainian Diaspora 30 Under 30" award. His full portfolio can be found on his website https://wakelet.com/@MTemnycky or Twitter page https://twitter.com/MTemnycky. Mark has a Master's Degree in Public Administration and a Master of Arts Degree in International Relations from the Maxwell School at Syracuse University. He earned a Bachelor of Arts in History, with Departmental Honors, from Le Moyne College. Mark works and resides in Washington, DC.
PRODUCER'S NOTE: This episode was recorded on October 8th, 2021 via Zoom.
To reach us via email, send a message to slavxradio@utexas.edu if you have questions, suggestions, or would like to be a guest on the show!
CREDITS
Co-Producer/Host: Lera Toropin (@earlportion)
Assistant Producer/Host: Katherine Birch
Associate Producer: Zach Johnson
Assistant Producer: Sergio Glajar
Assistant Producer: Misha Simanovskyy
Associate Producer/Administrator: Kathryn Yegorov-Crate
Executive Assistant: Katherine Birch
Recording, Editing, and Sound Design: Michelle Daniel
Music Producer: Charlie Harper (Connect: facebook.com/charlie.harper.1485 Instagram: @charlieharpermusic) www.charlieharpermusic.com (Main Theme by Charlie Harper and additional background music by Charlie Harper, Ketsa, Scott Holmes, Kevin MacLeod, Anthem of Rain)
Executive Producer & Creator: Michelle Daniel (Connect: facebook.com/mdanielgeraci Instagram: @michelledaniel86) www.msdaniel.com
DISCLAIMER: Texas Podcast Network is brought to you by The University of Texas at Austin. Podcasts are produced by faculty members and staffers at UT Austin who work with University Communications to craft content that adheres to journalistic best practices. The University of Texas at Austin offers these podcasts at no charge. Podcasts appearing on the network and this webpage represent the views of the hosts, not of The University of Texas at Austin.