"Dance of Compromise": Putin's Russia, Disinformation, and the Wily Man with Joshua Yaffa
October 19th, 2020
·
35 mins 9 secs
The New Yorker's Moscow correspondent, Joshua Yaffa, joins us from Moscow in fact to talk about the conditions in Russia during the pandemic, his latest book Between Two Fires, and the oft-debated Russian interference in US elections. Additionally, Yuri Levada's work and coining of the term "Wily Man" figures prominently into this discussion having played a role in Yaffa's attempt to understand the characters he sought to portray in his book. This is a fascinating conversation, and we hope you enjoy!
Be sure to follow Joshua Yaffa on Twitter: @yaffaesque !
ABOUT THE GUEST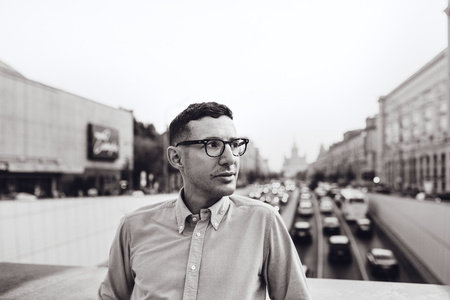 Joshua Yaffa is a correspondent for The New Yorker, based primarily in Moscow, Russia. He is also the author of Between Two Fires: Truth, Ambition, and Compromise in Putin's Russia, published in January 2020 by Tim Duggan Books. He has also written for the Economist, The New York Times Magazine, National Geographic, Bloomberg Businessweek, The New Republic, and Foreign Affairs. For his work in Russia, he has been named a fellow at New America, a recipient of the American Academy's Berlin Prize, and a finalist for the Livingston Award. He holds a bachelor's degree from Georgetown University's Edmund A. Walsh School of Foreign Service, and master's degrees in journalism and international affairs from Columbia University, where he was a visiting scholar at the Harriman Institute and taught at the journalism school for several years. He is originally from San Diego, California.
Check out his archive of work on the New Yorker here: https://www.newyorker.com/contributors/joshua-yaffa
Also, watch Yaffa's interview on Putin with Frontline here: https://www.youtube.com/watch?v=1sm_0o7l0Ao
Check out Yaffa's excellent book here: https://www.penguinrandomhouse.com/books/555637/between-two-fires-by-joshua-yaffa/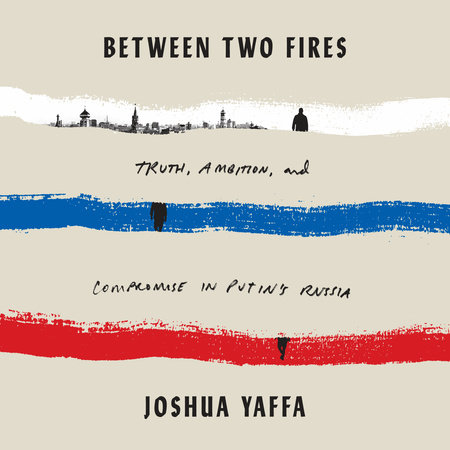 NOTE: This episode was recorded on September 28th, 2020 via Zoom.
CREDITS
Co-Host/Associate Producer: Lera Toropin
Associate Producer: Cullan Bendig
Assistant Producer: Samantha Farmer
Assistant Producer/Administrator: Kathryn Yegorov-Crate
Recording, Editing, and Sound Design: Michelle Daniel, Charlie Harper
Co-Host/Co-Producer: Matthew Orr (Connect: facebook.com/orrrmatthew)
Co-Producer: Tom Rehnquist (Connect: Twitter @RehnquistTom)
Music Producer: Charlie Harper (Connect: facebook.com/charlie.harper.1485 Instagram: @charlieharpermusic) www.charlieharpermusic.com (Main Theme by Charlie Harper and additional background music by Charlie Harper, Ketsa, Demoiselle, Soularflair, Polish Ambassador, )
Executive Producer & Creator: Michelle Daniel (Connect: facebook.com/mdanielgeraci Instagram: @michelledaniel86) www.msdaniel.com
DISCLAIMER: The views expressed on this episode do not necessarily reflect those of the show or the University of Texas at Austin.