Post-Election Passivity and the Poisonous Politics of Petrostates with Maria Snegovaya
September 24th, 2020
·
47 mins 49 secs
In this episode, Matt discussed with Dr. Maria Snegovaya the leading issues of the day in the Slavic region. Namely, the aftermath of Russia's recent regional elections, the Kremlin's response to Alexei Navalny's poisoning, and the ongoing spectre of Russian intervention in Belarus's post-election crisis. Connect with Dr. Snegovaya on Twitter: @MSnegovaya
UPDATE (9-30-2020) View Dr. Snegovaya's research with CEPA here: https://cepa.org/russian-youth-and-civic-engagement/?fbclid=IwAR19gUFfqtpS4xkRCk0DH2RK-f3MEAGbVe2s8C3f_I6Sq3LXBCVU4UOlOV0
ABOUT THE GUEST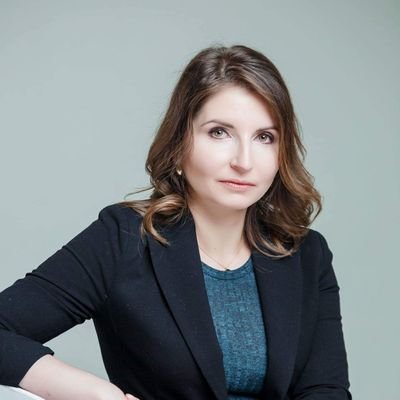 Maria Snegovaya is a Fellow at the Center for European Policy Analysis. Her research focus is the democratic backsliding, the spread of populist actors in Eastern Europe, and Russia's domestic and foreign policy. She holds a Ph.D. in Political Science from Columbia University. In the past, Maria collaborated with the Institute for the Study of War, the Brookings Institution, the Free Russia Foundation, the National Endowment for Democracy, the Eurasia Group, and Freedom House. Dr. Snegovaya is the author of several reports and studies, including "Policy Memo: Justifying a Counter-Cyclical US-Russia Policy (the Case of Energy Dependence)" for The Harriman Institute; "Stifling the Public Sphere: Media and Civil Society: Russia" for the National Endowment for Democracy; and "Putin's Information Warfare in Ukraine. Soviet Origins of Russia's Hybrid Warfare. Analytical Report" for The Institute for the Study of War. Dr. Snegovaya's publications have appeared in the Vedomosti Business Daily, The Washington Post's Monkey Cage (Political Science blog), The Huffington Post, The National Interest, The New Republic, and The American Interest. Her articles have been referenced by (among others) David Brooks (NYT), Andrew Sullivan (The Dish), Bloomberg, The Economist and The Telegraph in their columns, and she is frequently invited to give talks at U.S. think tanks, including the Kennan Institute at the Wilson Center and The Carnegie Endowment for International Peace.
See Dr. Snegovaya's most recent WaPo article here: https://www.washingtonpost.com/politics/2020/09/15/if-putin-sends-troops-belarus-dont-expect-russians-applaud/
Also, check out Maxim Mironov's LiveBlog journal page (in Russian) here: https://echo.msk.ru/blog/mmironov/2710287-echo/
And finally, the link to the Novaya Gazeta article Matt mentions is here: https://novayagazeta.ru/articles/2020/09/16/87115-kredit-do-sverzheniya
NOTE: This episode was recorded on Friday, September 18th, 2020 via Zoom.
CREDITS
Host/Co-Producer: Matthew Orr (Connect: facebook.com/orrrmatthew)
Co-Producer: Tom Rehnquist (Connect: Twitter @RehnquistTom)
Associate Producer: Lera Toropin
Associate Producer: Cullan Bendig
Assistant Producer: Samantha Farmer
Assistant Producer: Milena D-K
Assistant Producer: Katherine E. Birch
Assistant Producer/Administrator: Kathryn Yegorov-Crate
Recording, Editing, and Sound Design: Michelle Daniel
Music Producer: Charlie Harper (Connect: facebook.com/charlie.harper.1485 Instagram: @charlieharpermusic) www.charlieharpermusic.com (Main Theme by Charlie Harper. Additional background music by Charlie Harper and Michelle Daniel, Pistol Jazz, Scott Holmes, Kevin MacLeod, Glad Rags, John Bartmann, Ketsa, Gorowski, and Blue Dot Sessions)
Executive Producer & Creator: Michelle Daniel (Connect: facebook.com/mdanielgeraci Instagram: @michelledaniel86) www.msdaniel.com
DISCLAIMER: The views expressed on this episode do not necessarily reflect those of the show or the University of Texas at Austin.