NATO and the "Bear in the Woods" with Sergey Radchenko
January 26th, 2022
·
51 mins 9 secs
Sergey Radchenko, a prolific historian with a multifaceted background and perspective, regales us on many topics from Cold War history to the current sitaution with Russia and Ukraine and Moscow's continued pursuit of legitimacy on the global stage. On a personal note, he shares about his time as an exchange student in Hong Kong and expounds on what it was like living in Mongolia while finishing his PhD with the London School of Economics.
Dr. Radchenko questions Russia's continual status as the "Bear in the woods," saying it doesn't have to be this way while providing perspective on NATO's relationship with the USSR. He tackles the topic of sanctions and explains why they are helpful, or at least preferable to war, and if they do, in fact, work. He persuasively argues that Russia is a huge issue that must be taken seriously by the West though not quite through military means. A better US foreign policy towards Russia would include (1) engagement, (2) focus on strategic dialogue, (3) efforts to revive people-to-people contact, and (4) efforts to reopen consular sections, all of which he holds is important for the future of relations between the West and Russia and "for the future of the world." Take a listen!
ABOUT THE GUEST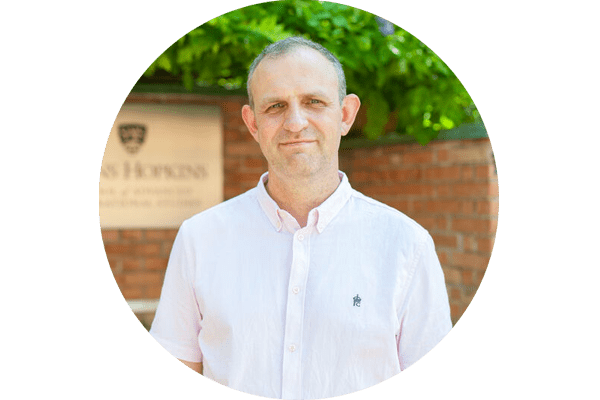 Sergey Radchenko is the Wilson E. Schmidt Distinguished Professor at the Johns Hopkins School of Advanced International Studies. He has written extensively on the Cold War, nuclear history, and on Russian and Chinese foreign and security policies. He has served as a Global Fellow and a Public Policy Fellow at the Woodrow Wilson Centre and as the Zi Jiang Distinguished Professor at East China Normal University (Shanghai). Professor Radchenko's books include Two Suns in the Heavens: the Sino-Soviet Struggle for Supremacy (Wilson Center Press & Stanford UP, 2009) and Unwanted Visionaries: the Soviet Failure in Asia (Oxford UP, 2014). Professor Radchenko is a native of Sakhalin Island, Russia, was educated in the US, Hong Kong, and the UK, where he received his PhD in 2005 (LSE). Before he joined SAIS, Professor Radchenko worked and lived in Mongolia, China, and Wales.
NEW EPISODE ALERT! We had the pleasure of talking with historian @DrRadchenko who lends us his expertise on Soviet/Russia-China relations, the current Ukraine crisis, and the ongoing conflict between NATO and Russia. Take a listen! @SAISHopkins https://t.co/hvBNJW9dXl pic.twitter.com/JYqGaKd6LJ

— The Slavic Connexion (@SlavXRadio) January 27, 2022
PRODUCER'S NOTE: This episode was recorded on January 10th, 2022 via Zoom.
CREDITS
Associate Producer/Host: Lera Toropin (@earlportion)
Associate Producer/Host: Cullan Bendig (@cullanwithana)
Assistant Producer: Sergio Glajar
Assistant Producer: Misha Simanovskyy
Assistant Producer: Zach Johnson
Executive Assistant: Katherine Birch
Recording, Editing, and Sound Design: Michelle Daniel
Music Producer: Charlie Harper (Connect: facebook.com/charlie.harper.1485 Instagram: @charlieharpermusic) www.charlieharpermusic.com (Main Theme by Charlie Harper and additional background music by Charlie Harper, Ketsa, Dlay, )
Executive Producer & Creator: Michelle Daniel (Connect: facebook.com/mdanielgeraci www.msdaniel.com)
DISCLAIMER: Texas Podcast Network is brought to you by The University of Texas at Austin. Podcasts are produced by faculty members and staffers at UT Austin who work with University Communications to craft content that adheres to journalistic best practices. The University of Texas at Austin offers these podcasts at no charge. Podcasts appearing on the network and this webpage represent the views of the hosts, not of The University of Texas at Austin.