The Russian Opposition Today and the Legacy of Boris Nemtsov with Vladimir Kara-Murza
February 14th, 2022
·
36 mins 23 secs
On this special episode, we had the opportunity to speak with Russian opposition leader Vladimir Kara-Murza during his visit to The University of Texas at Austin. Mr. Kara-Murza provides insight into the Russian dissident movement today, perspective on Mr. Putin and US-Russian relations over the last two decades, and personal reflections on the life and legacy of Boris Nemtsov before and after his assassination on February 27, 2015. We hope you enjoy!
ABOUT THE GUEST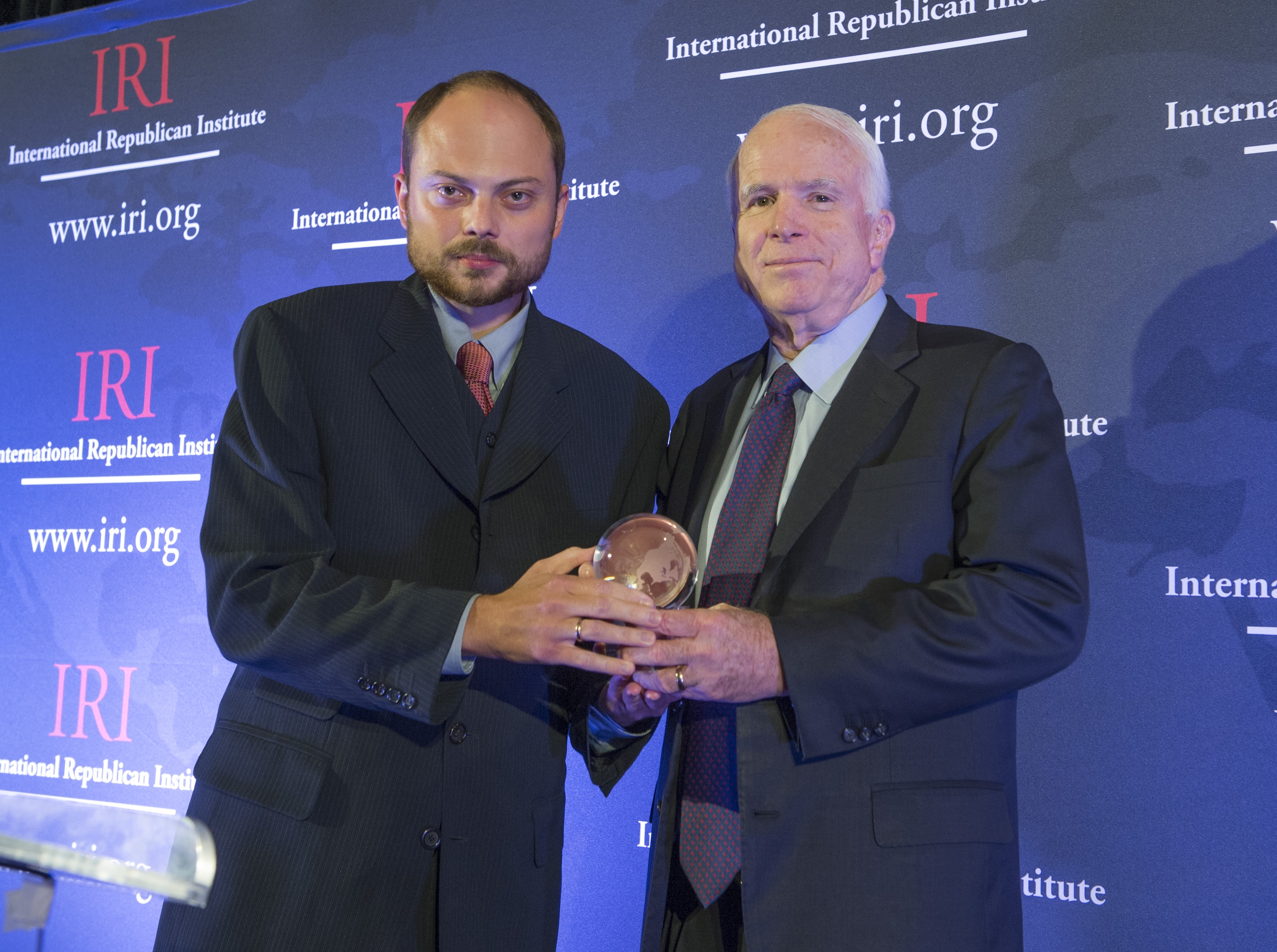 (Image source: IRI. Kara-Murza accepting the Freedom Award on behalf of Boris Nemtsov from Senator John McCain, Nov 2015 https://www.iri.org/news/iri-honors-heroes-of-democracy-at-2015-freedom-award/)
Vladimir Vladimirovich Kara-Murza (Russian: Влади́мир Влади́мирович Кара́-Мурза́, born 7 September 1981) is a Russian opposition politician and Boris Nemtsov's protégé. He serves as vice-chairman of Open Russia, a NGO founded by Russian businessman and former oligarch Mikhail Khodorkovsky, which promotes civil society and democracy in Russia. He was elected to the Coordinating Council of the Russian Opposition in 2012, and served as deputy leader of the People's Freedom Party from 2015 to 2016. He is the author of two documentaries, They Chose Freedom and Nemtsov. As of 2021 he acts as Senior Fellow to the Raoul Wallenberg Centre for Human Rights. He was awarded the Civil Courage Prize in 2018.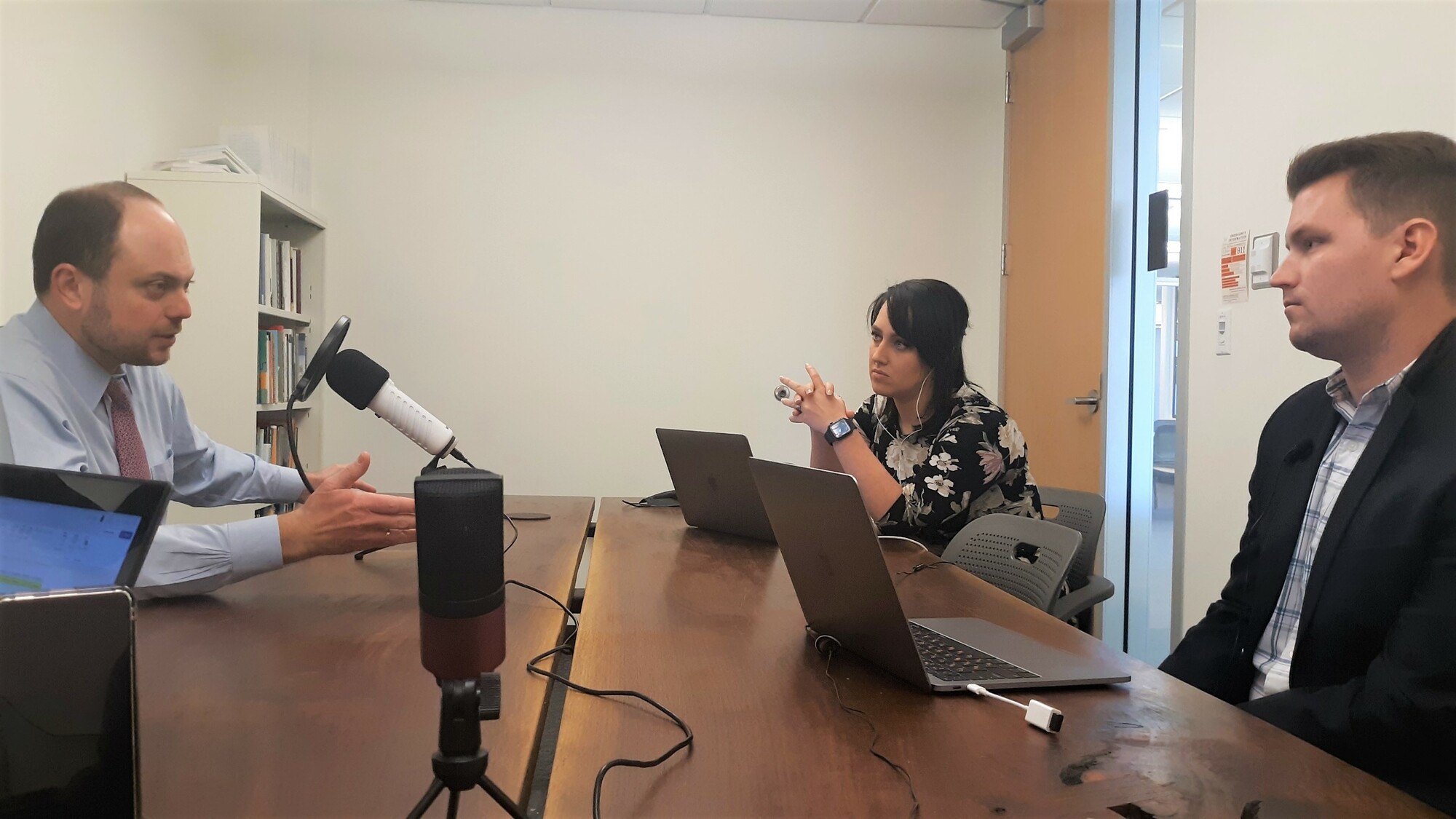 PRODUCER'S NOTE: This episode was recorded on February 9, 2022 at the LBJ School of Public Affairs at The University of Texas at Austin. Mr. Kara-Murza appears courtesy of the Intelligence Studies Project (ISP) at UT Austin with support from the Global (Dis)Information Lab (GDIL); the Center for European Studies; and the Center for Russian, East European, and Eurasian Studies (CREEES).
If you have questions, comments, or would like to be a guest on the show, please email slavxradio@utexas.edu and we will be in touch!
CREDITS
Assistant Producer/Host: Zach Johnson
Assistant Producer/Host: Taylor Ham
Associate Producer: Lera Toropin (@earlportion)
Associate Producer: Cullan Bendig (@cullanwithana)
Assistant Producer: Misha Simanovskyy (@MSimanovskyy)
Assistant Producer: Sergio Glajar
Executive Assistant: Katherine Birch
Recording, Editing, and Sound Design: Michelle Daniel
Music Producer: Charlie Harper (Connect: facebook.com/charlie.harper.1485 Instagram: @charlieharpermusic) www.charlieharpermusic.com (Main Theme by Charlie Harper and additional background music by Strobotone, Ketsa, Shaolin Dub, Jaco Pastorius, Polkavant)
Executive Producer & Creator: Michelle Daniel (Connect: facebook.com/mdanielgeraci Instagram: @michelledaniel86) www.msdaniel.com
DISCLAIMER: Texas Podcast Network is brought to you by The University of Texas at Austin. Podcasts are produced by faculty members and staffers at UT Austin who work with University Communications to craft content that adheres to journalistic best practices. The University of Texas at Austin offers these podcasts at no charge. Podcasts appearing on the network and this webpage represent the views of the hosts, not of The University of Texas at Austin.