"Our Generation" (featuring Christian Ray Flores... and his music)
March 7th, 2020
·
1 hr 7 mins
Christian Ray Flores is an entrepreneur, world traveler, and philanthropist who was an international music "supernova" during the 90s in post-Soviet Russia. Though he may have, by his own estimation, been a short-lived phenomena in Russia he continues to make tremendous impact globally to this day. From charities to start-up ventures to churches to film, Christian does it all and has (quite literally) seen it all! Listen to his amazing, highly-entertaining story on this episode.
ABOUT THE GUEST: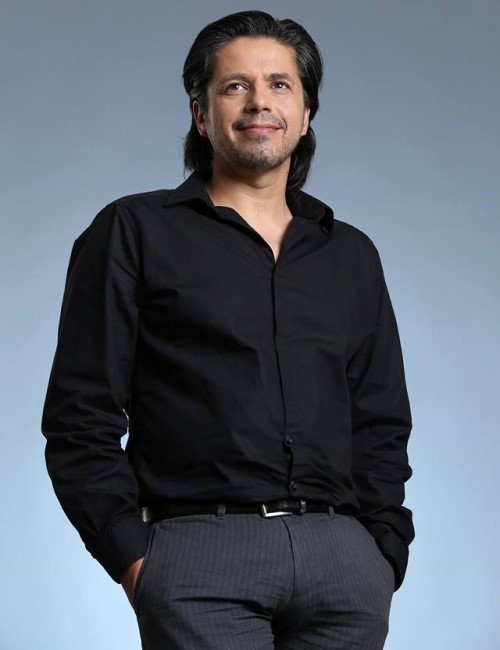 Christian Ray Flores holds an MA in Economics, speaks four languages and has a diverse international background of life and work in Latin America, Africa, Europe, and the US. Christian started several entertainment and marketing companies, his first at the age of 24. A successful artist, producer, award-winning marketer, and conference speaker, Christian has inspired audiences all over the world. He is passionate about Christian leadership and serving the poor through his non-profit work in places like Eastern Europe, Latin America, and Africa. Christian is married to Deb de Flores and has three daughters. Check out his Wikipedia page for more. Here are links to some of his ventures including Third Drive Media: https://www.thirddrive.co/ and Hollywood World https://www.hollywoodworld.org. You can also check out his albums on Amazon Music https://music.amazon.com/albums/B002QJCSE4 and his YouTube channel https://www.youtube.com/channel/UCPVszVZrOp6NP6iLh8iB1NQ?pbjreload=10 where there is a fascinating short biographical video about him in Russian: https://www.youtube.com/watch?v=oGCAqTBrw5o.
NOTE: This episode was recorded on February 28, 2020 at the University of Texas at Austin.
Thanks for listening and if you like us and support open academic programming, please take a second to rate the show on Apple Podcasts, TuneIn, or on our Facebook page. We so appreciate your support!!
CREDITS
Co-Producer: Tom Rehnquist (Connect: facebook.com/thomas.rehnquist)
Co-Producer: Matthew Orr (Connect: facebook.com/orrrmatthew)
Logistics/Assistant Producer: Cullan Bendig
Associate Producer: Lera Toropin
Associate Producer: Samantha Farmer
Associate Producer: Milena D-K
Supervising Producer: Kathryn Yegorov-Crate
Development Assistant: Luis Camarena
Executive Editor/Music Producer: Charlie Harper (Connect: facebook.com/charlie.harper.1485 Instagram: @charlieharpermusic) www.charlieharpermusic.com (Songs by Christian Ray Flores; additional background music by Blue Dot Sessions, Demoiselle)
Executive Producer & Creator: Michelle Daniel (Connect: facebook.com/mdanielgeraci Instagram: @michelledaniel86) www.msdaniel.com
DISCLAIMER: The views expressed on this episode do not necessarily reflect those of the show or the University of Texas at Austin.