"Black Garden Aflame": The Nagorno-Karabakh Conflict with Artyom Tonoyan
September 21st, 2022
·
56 mins 10 secs
On this first episode of season 5, Lera and Zack talk with Dr. Artyom Tonoyan about the ongoing Nagorno-Karabakh conflict, delving into the history of tensions between Armenia and Azerbaijan, Russia's role and presence as mediator, and the various geopolitical vectors in the region. Thanks for listening!
From the publisher: "East View Press aims to provide readers with the immediate context of the Nagorno-Karabakh conflict through the lens of Moscow, along with some insight into its complex historical, political and ethnic underpinnings."
To purchase "Black Garden Aflame: The Nagorno-Karabakh Conflict in the Soviet and Russian Press" visit https://www.eastviewpress.com/resources/books/black-garden-aflame/. Enter the code BGA35 at checkout for 35% off the full price!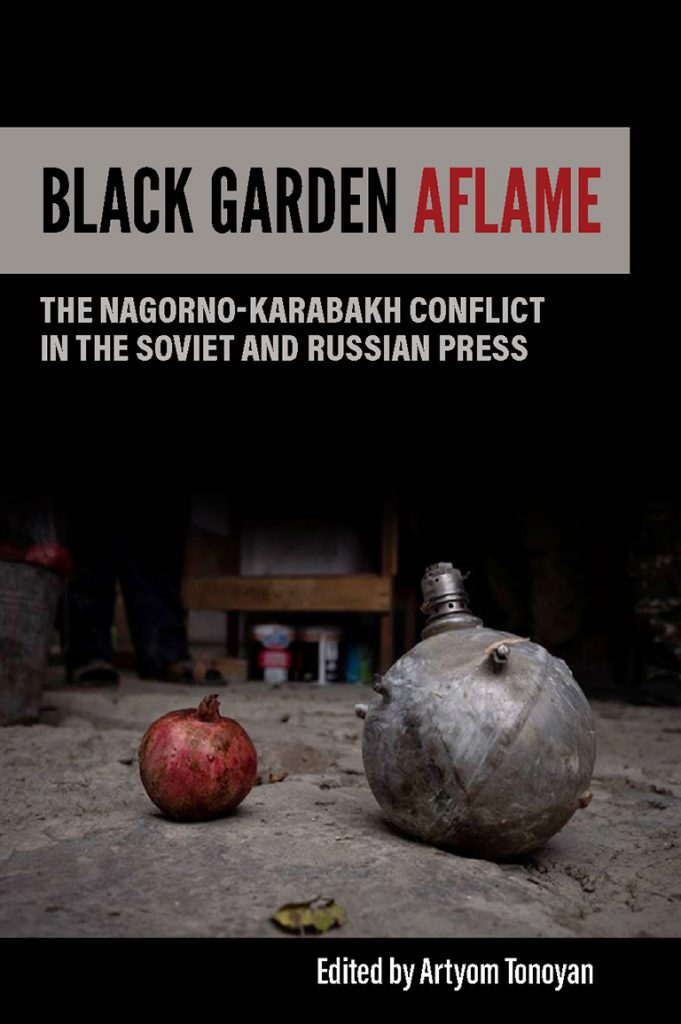 ABOUT THE GUEST
Dr. Artyom Tonoyan was born and grew up in Gyumri, Armenia and now makes his home in Minneapolis, Minnesota where he was a research associate at the University of Minnesota's Center for Holocaust and Genocide Studies (2015-2021). A sociologist by training, his research focuses on the intersection of religion and nationalism in Russia and the South Caucasus. His articles have appeared in Demokratizatsiya: The Journal of Post-Soviet Democratization, Society, and Modern Greek Studies Yearbook, among others. He has been a frequent guest on the BBC, Deutsche Welle, France 24, and other outlets. He is currently working on a book charting the social, historical, and religious backgrounds of the Nagorno-Karabakh conflict. He received his Ph.D. from Baylor University.
Follow him on Twitter @ArtyomTonoyan.
PRODUCER'S NOTE: This episode was recorded on September 16th, 2022 via Zoom.
If you have questions, comments, or would like to be a guest on the show, please email slavxradio@utexas.edu and we will be in touch!
CREDITS
Associate Producer/Host: Lera Toropin (@earlportion)
Associate Producer/Host: Zack Johnson
Associate Producer: Cullan Bendig (@cullanwithana)
Assistant Producer: Misha Simanovskyy (@MSimanovskyy)
Assistant Producer: Sergio Glajar
Social Media Manager: Eliza Fisher (@elizaafisher)
Supervising Producer: Katherine Birch (@KatherineBirc12)
Recording, Editing, and Sound Design: Michelle S Daniel
Music Producer: Charlie Harper (www.charlieharpermusic.com) - Main Theme by Charlie Harper and additional background music by Shaolin Dub, Chad Crouch, Kirk Osamayo. Additional sound effects from NASA and Soviet space program archives.
Executive Producer & Creator: Michelle S Daniel (@M_S_Daniel www.msdaniel.com)
DISCLAIMER: Texas Podcast Network is brought to you by The University of Texas at Austin. Podcasts are produced by faculty members and staffers at UT Austin who work with University Communications to craft content that adheres to journalistic best practices. The University of Texas at Austin offers these podcasts at no charge. Podcasts appearing on the network and this webpage represent the views of the hosts, not of The University of Texas at Austin.