Victims' State // Slavic Folklore in YA Fiction
January 4th, 2020
·
33 mins 28 secs
In this episode, we trek back in time to the late Habsburg Empire and post-World War I Eastern Europe with Dr. Hsia. And then we discuss Slavic Folklore in modern young adult literature with Dr. Martiniuk who talks about the romanticized Russian symbols used by authors everywhere of all backgrounds. We'll get into the issues behind using such symbols, and if it's cultural appreciation or appropriation.
ABOUT THE GUESTS:
Ke-Chin Hsia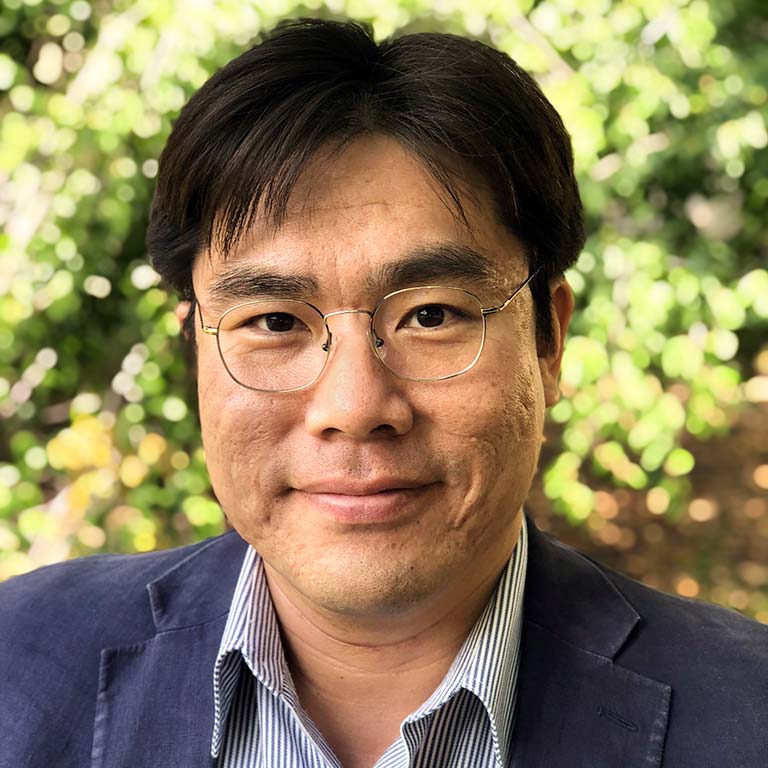 Having his received his PhD from the University of Chicago in 2013, Dr. Hsia is a lecturer in the department of history at Indiana University Bloomington. His current book manuscript, tentatively titled Victims' State: War and Welfare in Austria, 1868-1925, is an analysis of how the Austrian state (first Imperial/Habsburg and then republican) and society tackled the human and social consequences of soldering in an era of universal military service, democratizing political culture, and totalizing war mobilization. Two other research projects are underway. One is on the "internal colonization" proposals in Imperial Austria during the First World War. The other is about political asylum and law and order in revolutionary Vienna. Growing up in Taiwan, receiving graduate education in the U.S., and doing research in Europe, He is also very interested in the rise of social insurance systems in Europe and East Asia from a transnational perspective. Additionally, his fascination with baseball as a subject of international and transnational history is growing as well. He is a member of the research network, The Quest for Welfare and Democracy, hosted by European University Institute.
https://history.indiana.edu/faculty_staff/faculty/hsia_ke-chin.html
Jill Martiniuk


A visiting instructor in the English Department at the University of South Florida, Professor Martiniuk received her PhD in Slavic Languages and Literature from the University of Virginia. She specializes in 20th century Russian novels and their relationship with Western works. For her research on maternal grief and how expressions of grief are gendered in 19th and 20th century Russian literary and visual arts, she was the 2016 Scholar-in-Residence at the Hillwood Museum. In addition, she was one of the recipients of the 2013 Summer Language Institute Summer Research Grants and the 2013 GSAS Foreign Study Award, which allowed her to conduct research on Dante in Russian literature in Florence, Italy and Moscow, Russia. Her current research interests also focus on using the digital humanities to teach writing, literature, and culture. Her digital projects include a collaborative digital lesson plan on Ivan Bunin's "The Gentleman From San Francisco" and curriculum redesigns that focus on bringing 3D printing into the humanities classroom.
NOTE: Episode recorded on November 23rd and 24th, 2019 in San Francisco, California during the ASEEES 2019 Conference.
Thanks for listening and if you like this show and support open academic programming, please take a second to rate the show on Apple Podcasts, TuneIn, or on our Facebook page. We so appreciate your support!!
CREDITS
Co-Producer: Tom Rehnquist (Connect: facebook.com/thomas.rehnquist)
Co-Producer: Matthew Orr (Connect: facebook.com/orrrmatthew)
Associate Producer: Cullan Bendig
Associate Producer: Samantha Farmer
Associate Producer: Lera Toropin
Supervising Producer: Kathryn Yegorov-Crate
Executive Editor/Music Producer: Charlie Harper (Connect: facebook.com/charlie.harper.1485 Instagram: @charlieharpermusic, www.charlieharpermusic.com) (Additional b/g music by Blue Dot Sessions "Molly Molly")
Executive Producer & Creator: Michelle Daniel (Connect: facebook.com/mdanielgeraci Instagram: @michelledaniel86, www.msdaniel.com)
Follow The Slavic Connexion on Instagram: @slavxradio, Twitter: @SlavXRadio, and on Facebook: facebook.com/slavxradio . Visit www.slavxradio.com for more episodes and information.
EXECUTIVE PRODUCER'S NOTE: A special thanks to the Center for Russian, East European, and Eurasian Studies for the financial support necessary to take the SlavX team to San Francisco for the multi-day convention. In just a few days, four hosts completed an amazing 18 interviews with unique guests from all over the world. Most of these will be made available on the podcast. Thank you also to the conference directors and staff at ASEEES for being so accommodating and helping SlavX staff find rooms to use as recording spaces. Additional thanks to Professor Craig Campbell at UT for inspiring our supervising producer with the idea to attend the conference and to SlavX team members Katya and Samantha for taking the trouble to apply for travel funds during the busiest time of the semester for grad students. Their initiative is nothing short of amazing to me, and hopefully everybody appreciates their efforts as much as I do. We hope you all enjoy these exclusive interviews!!
Disclaimer: The Slavic Connexion is not in any way affiliated with or supported by ASEEES and does not represent the association or otherwise explicitly endorse ASEEES' values, beliefs, or other views.