"Writing Resistance": An Inside Look at Russian Carceral Literature with Sarah J. Young
November 24th, 2020
·
32 mins 53 secs
In this episode, Matt talks with Dr. Sarah Young of University College London about her upcoming book "Writing Resistance: Revolutionary Memoirs of Shlissel'burg Prison, 1884-1906" and the genre of carceral literature. Where do Russian literary titans like Dostoevsky and Shalamov fit in and how are they perceived in the Russian imagination? Dr. Young also speaks about the uses and importance of spatially mapping historic and literary events and why she undertook such mapping projects in the course of her research. We hope you enjoy!
Some extras for those viewing this episode on our website are found below.
1) The Interior of Shlissel'burg Prison as found in the memoir by Ivan Iuvachev (image provided by Dr. Sarah Young)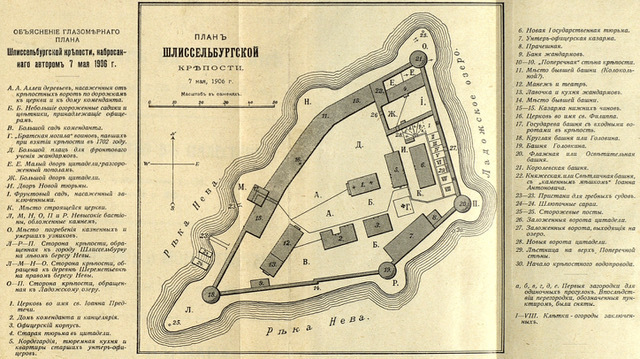 2) Exterior view of Shlissel'burg Prison (image source: Wikimedia)

ABOUT THE GUEST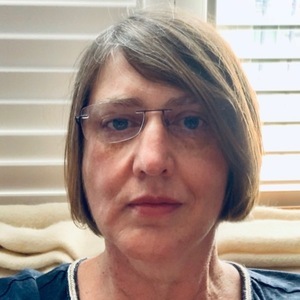 Dr. Sarah J. Young is an Associate Professor at University College London. Her main areas of research are nineteenth- and twentieth-century Russian literature, thought, and culture. She began studying Russian at school, and got hooked on Russian literature after an early encounter with Gogol's Nose. A degree in Russian and French at Trinity College, Cambridge, including a year studying in Moscow and Minsk, was followed by a brief period translating books on chess theory from Russian. After studying for her Masters in European Languages and Culture at the University of Manchester, she was supervised for her PhD by Malcolm Jones at the University of Nottingham, resulting in a thesis on the role of character in the structuring of the narrative of Dostoevsky's The Idiot. This later became her first book, Dostoevsky's 'The Idiot' and the Ethical Foundations of Narrative.
She is currently finishing up a book on narratives of prison, hard labour and exile, and on a new digital project on the geography of the Petersburg text in the nineteenth century. She writes a blog about her research and teaching at www.sarahjyoung.com.
Visit her on the web and follow her on Twitter @russianist
A blurb about Dr. Young's forthcoming book Writing Resistance: Revolutionary Memoirs of Shlissel'burg Prison, 1884-1906 (to be released in 2021 by UCL Press): In 1884, the first of 68 prisoners convicted of terrorist offences and membership of the revolutionary organization the People's Will, were transferred to a new maximum security prison at Shlissel´burg Fortress near St Petersburg, the Russian Empire's most notorious penal institution. The regime of indeterminate sentences in total isolation, complete inactivity and constant surveillance, caused severe mental and physical deterioration among the prisoners, over half of whom died. But the survivors fought back to reform the prison, ultimately overcoming the system of solitary confinement and improving the inmates' living conditions. The memoirs many survivors wrote enshrined their story in revolutionary mythology, and acted as an indictment of the Tsarist autocracy's loss of moral authority. Writing Resistance features three of these memoirs, all translated into English for the first time. They show the process of transforming the regime as a collaborative endeavour that resulted in flourishing allotments, workshops and intellectual culture – and in the inmates running many of the prison's everyday functions. Sarah J. Young's introductory essay analyses the Shlissel´burg memoirs' construction of a collective narrative of resilience, resistance and renewal. It uses distant reading techniques to explore the communal values they inscribe, their adoption of a powerful group identity, and emphasis on overcoming the physical and psychological barriers of the prison. The first extended study of Shlissel´burg's revolutionary inmates in English, and the first in any language to assess their experience and memoirs as a collective, Writing Resistance uncovers an episode in the history of political imprisonment that bears comparison with the inmates of Robben Island in South Africa's apartheid regime, and the Maze Prison in Belfast during the Troubles in Northern Ireland. It will be of interest to scholars and students of the Russian revolution, carceral history, penal practice and behaviours, and prison and life writing.
NOTE: This episode was recorded on October 26th, 2020 via Zoom.
CREDITS
Host/Co-Producer: Matthew Orr (Connect: facebook.com/orrrmatthew)
Co-Producer: Tom Rehnquist (Connect: Twitter @RehnquistTom)
Associate Producer: Lera Toropin
Associate Producer: Cullan Bendig
Assistant Producer: Samantha Farmer
Assistant Producer: Katherine Birch
Assistant Producer: Zach Johnson
Assistant Producer/Administrator: Kathryn Yegorov-Crate
Recording, Editing, and Sound Design: Michelle Daniel, Charlie Harper
Music Producer: Charlie Harper (Connect: facebook.com/charlie.harper.1485 Instagram: @charlieharpermusic) www.charlieharpermusic.com (Main Theme by Charlie Harper and additional background music by Charlie Harper, Ketsa, and Jazzafari)
Executive Producer & Creator: Michelle Daniel (Connect: facebook.com/mdanielgeraci Instagram: @michelledaniel86) www.msdaniel.com
DISCLAIMER: The views expressed on this episode do not necessarily reflect those of the show or the University of Texas at Austin.