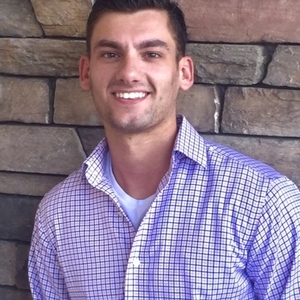 Graham
Co-Host of The Slavic Connexion
Graham is a senior from Lakewood Ranch, Florida currently studying Economics and Government at UT, while also pursuing an undergraduate Certificate in Security Studies from the Clements Center. Academically, his interests include foreign affairs, diplomacy, and national security. Personally, his interests include sports, playing the guitar, movies, traveling, and doing anything outdoors. After graduation, he intends pursue a career that ties together both foreign policy and business in addition to eventually attending graduate school. On campus, he is the President of the International Affairs Society. Graham has one brother, Ethan, who is fifteen months younger and attends the University of Alabama in Tuscaloosa. He also has a yellow lab at home named Callie. Additionally, he speaks fluent Spanish as his mother is from Spain. This year, Graham is excited to attend the biweekly coffees and participate in the various events the Clements Center puts on.
Graham has hosted two Episodes.
April 5th, 2020 | Season 2 | 49 mins 26 secs

covid-19, global economy, oil, opec, pandemic, politics, russia, saudi arabia

On this episode, Tom, Matt, and Graham reunite to discuss more about Covid-19, the continuing oil drama between Russia and Saudi Arabia, and the ways in which the pandemic will permanently affect our world. As Dave from 2001 A Space Odyssey said, "Everything is going extremely well."

March 12th, 2020 | Season 2 | 42 mins 33 secs

covid-19, global economy, pandemic, politics, russia

On this episode, Tom and Matt are joined by returning guest Graham Reblitz to delve into the meaty headlines of the day: Russian politics, the conflict between Russia and Saudi Arabia over oil, and the WHO-declared pandemic that is sweeping the globe.