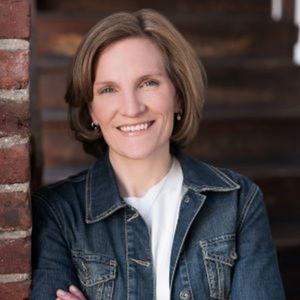 Cynthia Miller-Idriss
Special guest
Cynthia Miller-Idriss is Professor in the School of Public Affairs and in the School of Education, and runs the Polarization and Extremism Research & Innovation Lab (PERIL) in the Center for University Excellence (CUE). Before her move into the School of Public Affairs in fall 2020, she was Professor of Education and Sociology at American University. In addition to her faculty role, Dr. Miller-Idriss is also Director of Strategy and Partnerships at the U.K.-based Centre for Analysis of the Radical Right and serves on the international advisory board of the Center for Research on Extremism (C-REX) in Oslo, Norway. She has spent two decades researching radical and extreme youth culture, and preventative interventions, in the U.S. and Europe. Dr. Miller-Idriss has testified before the U.S. Congress and has briefed the UN Security Council's Counter Terrorism Committee on white nationalist terrorism and white supremacist extremism. A globally recognized expert on far right youth, she is the author, co-author, or co-editor of six books, including Hate in the Homeland: The New Global Far Right, published by Princeton University Press in October 2020. Dr. Miller-Idriss appears regularly in the media as an expert source and political commentator, including regular appearances on Fareed Zakaria GPS on CNN, appearances on NPR's Morning Edition and All Things Considered, MSNBC's Hardball with Chris Matthews, NBC's Evening News with Lester Holt, C-SPAN's Washington Journal, ABC's Good Morning America, and NBC's The Today Show. She speaks frequently to public and policy audiences about extremism and domestic terrorism, including addressing the main questions facing the U.S. now on policy around domestic, right-wing extremism as well as social and educational interventions to stem youth radicalization. In addition to her academic work, Dr. Miller-Idriss writes frequently for the mainstream press on youth radicalization, white supremacist extremism, and education, with recent by-lines at Foreign Affairs, The Boston Globe, Politico, The Hill, CNN, The Guardian, Le Monde, The New York Times, The Washington Post, USA Today, and more. Prior to her arrival at American University in August 2013, Dr. Miller-Idriss served on the faculty of New York University for a decade, and also taught previously at the University of Maryland and the University of Michigan. She holds a Ph.D. and M.A. in Sociology and a Masters in Public Policy from the University of Michigan, and a B.A. (magna cum laude) in Sociology and German Area Studies from Cornell University.
Cynthia Miller-Idriss has been a guest on 1 episode.
March 7th, 2021 | Season 3 | 44 mins 15 secs

far right, fascism, global conversations, social media, white nationalism

On this special episode, we have renowned expert on far right youth movements, Dr. Cynthia Miller-Idriss who joins us courtesy of UT's ISPRII (https://isprii.la.utexas.edu/). ISPRII guest host Eliza talks with Dr. Miller-Idriss about her research and latest book, Hate in the Homeland: The New Global Far Right. This is a fascinating episode on a very critical topic for the international community, and we hope you enjoy!