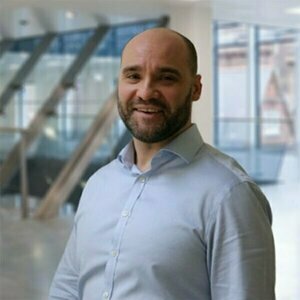 Mark McNamee
Special guest
Mark is the Director of Europe at FrontierView, a leading market intelligence and advisory firm that works with 300+ multinationals, helping them understand the political and macroeconomic trends shaping the business environment in their most important markets so they can grow and win.
In his role, Mark tracks the political, economic, financial, security, and social developments in Russia and the CIS regions. He also assists senior executives and strategy teams of large Western multinational corporations whose remit focuses on Western Europe through Russia/CIS develop realistic business plans for these markets, respond appropriately when market forces outside of their control occur, and stay one step ahead of the competition by giving them insight into what other market players are doing.
With nearly 15 years of experience, Mark's analytical work has been extensively featured in prominent TV and print news sources, including the BBC, Bloomberg, Harvard Business Review, Forbes, Wall Street Journal, MSNBC, CNBC, Intellinews, and others.
He has worked and studied in 6 countries—the U.S., Russia, Italy, Czech Republic, Brazil, and the UK—and is proficient in Russian and conversant in Italian. Before FrontierView, Mark lived and worked in St. Petersburg, Russia, for two years, was a security analyst at Kroll, and taught courses on counterterrorism to CIA/FBI agents at the U.S. Army Combating Terrorism Center.
He also teaches a course on Investing in Emerging Markets at the London Institute of Banking and Finance.
Mark McNamee has been a guest on 1 episode.
September 17th, 2023 | Season 6 | 39 mins 32 secs

business, china, conflict, international relations, politics, ukraine russia war

On this episode, Mark McNamee, political, economic, and intelligence analyst, talks with host Nick about a range of topics pertaining to Russia's War in Ukraine: from the late Prizoghin's mutiny to China's and Russia's relationship rooted largely in an anti-Western agenda and what this means for the continuing conflict. Thanks for listening!