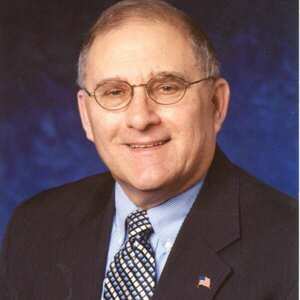 Robert O. Freedman
Special guest
Professor Robert Freedman is Peggy Meyerhoff Pearlstone Professor of Political Science Emeritus at Baltimore Hebrew University and Visiting Professor of Political Science at Johns Hopkins University where he teaches courses on the Arab–Israeli conflict and on Russian foreign policy. He is the author or editor of several books, including Contemporary Israel (Westview Press).
He received his B.A. in Diplomatic History from the University of Pennsylvania and his M.A. and Ph.D. degrees in International Relations from Columbia University. He was an Assistant Professor of Russian History at the United States Military Academy (West Point) and Associate Professor of Political Science and Russian at Marquette University, before his extended career in Baltimore as Professor of Political Science and later the President of the Baltimore Hebrew University.
He is the author or co-author of five books on Soviet foreign policy and fifteen on Israel and the Middle East. He has consulted with U.S. and Israeli government agencies, served on significant government delegations, and been a commentator innumerable times on major news outlets. He is a highly respected authority in the U.S. foreign policy community.
Check out some of his many books here: https://www.amazon.com/Books-Robert-O-Freedman/s?rh=n%3A283155%2Cp_27%3ARobert+O+Freedman
Robert O. Freedman has been a guest on 1 episode.
December 23rd, 2022 | Season 5 | 45 mins 2 secs

africa, geopolitics, middle east, russia, security, ukraine, war

On this episode, venerated political scientist Dr. Robert Freedman joins us to expound on the various wars and conflicts that Russia has gotten into, not only in Ukraine, but also in Syria, Libya, Mali, and more. Dr. Freedman articulates Putin's current goals as he sees them, touches on the liberal use of the Wagner Group by Russia, and prognosticates on the future of the war in Ukraine and Ukraine's prospects in joining Western security organizations. Thanks for listening (and happy holidays to all)!