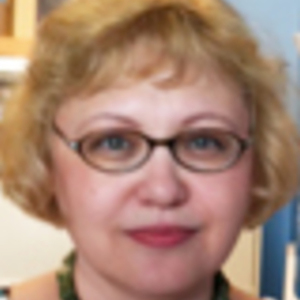 Bella Jordan
Special guest
A native of Sakha (Yakutia), an ethnic republic located in northeast Siberia, Bella grew up in a multicultural and multilinguial environment that inspired her interest in different cultures and traditions. She began to study Germanic languages quite early and got a Bachelor's degree in English Philology from Yakutsk State University in 1986.
In 1987-91 she studied Linguistics and Text Stylistics at the Moscow Institute of Foreign Languages after Moris Torez (now Moscow Lingusitics University). Afterwards she worked as an official translator for the government of Sakha (Yakutia) and was instrumental in translating important documents and treaties into English and participated in the rough diamonds trade negotiations between the local government and DeBeers.
In 1995 Bella began Master's program at the University of Texas at Austin in the Geography department and defended her doctoral dissertaion in 2002. The focus of her PhD was the ethnogenesis of the Sakha (Yakut) people and creation of their homeland since the 14th century.
Currently Dr. Jordan teaches Geography of the Former Soviet Union; Northern Lands and Cultures; Regions and Cultures of Europe; Russian Society, Economics and Politics, Advanced Russian Language course "Advanced Comprehension and Composition"; Business Russian; Cultural Geography of Russia; Religion in Eastern Europe and Russia; and the graduate seminar "Geopolitics and Nation-Building in Central Asia".
Bella Jordan has been a guest on 2 episodes.
September 30th, 2019 | Season 2 | 31 mins 49 secs

eurasia, irkut, languages

Cultural geographer and linguist Bella Jordan returns to the SlavX studio to discuss languages, indigenous peoples of the former Russian Empire, and the process of "de-Russification" that is the tendency now of many societies in the post-Soviet space.

March 11th, 2019 | Season 1 | 34 mins

cultural geography, culture, geography, geopolitics, international affairs, languages, post-soviet, religion

Dr. Bella Bychkova Jordan chats about her amazing journey from Siberia to Austin, TX and her choice to become a cultural geographer, wherein all her many interests, talents, and languages intersected.