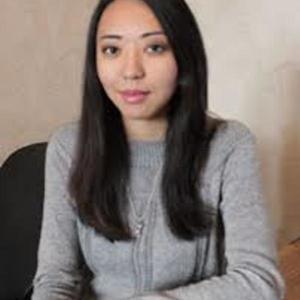 Aigulya Adjieva (Айгуля Аджиева)
Special guest
Aigul Adzhieva is a TV producer from Bishkek, Kyrgyzstan with a bachelor's degree in Journalism and 11 years of working experience in Broadcasting. She started working as a reporter of the morning program and moved to a management position, helping her obtain a distinguished knowledge of video production process. She participated in a one-year fellowship at the European College of Liberal Arts in Berlin, where she learned about art analysis and research and discovered the sources of creativity and imagination. In the past two years she has become interested in talk show and documentaries production. As a mid-career professional, she wants to develop Kyrgyz media's ability to produce high quality content.
Aigulya Adjieva (Айгуля Аджиева) has been a guest on 2 episodes.
December 5th, 2019 | Season 2 | 37 mins 45 secs

central asia, cultural exchange programs, journalists, kyrgyzstan, media

On this episode, Aigul Adzhieva (Айгуля Аджиева) a TV producer from Kyrgyzstan, joins Matt for a discussion about media challenges today, bride kidnapping, and the role of journalists in her country. Enjoy!

November 7th, 2019 | Season 2 | 47 mins

central asian journalists, media, state department exchange program

On this episode, Tom and Matt talk with two fantastic media professionals from Kyrgyzstan who are wrapping up their month-long stay in the U.S. as part of a State Department exchange program for Central Asian journalists.