"In Moscow's Shadows" with Dr. Mark Galeotti
August 24th, 2020
·
42 mins 21 secs
In this episode, Matt spoke with Dr. Mark Galeotti about the pressing issues of the day in Eurasia: the suspected poisoning of Russian opposition leader Alexei Navalny, the ongoing protests in the far-eastern city of Khabarovsk, and the Kremlin's view on the post-election crisis in Belarus. Using his keen understanding of the Kremlin's decision-making process, Dr. Galeotti, creator of the blog and podcast "In Moscow's Shadow", provides a number of timely insights for our listeners. We eagerly await your feedback!
Check out Dr. Galeotti's latest book here: https://www.amazon.com/We-Need-Talk-About-Putin/dp/1529103592/ref=sr_1_1?dchild=1&keywords=mark+galeotti+putin&qid=1598298607&sr=8-1

If you #follow #Eurasia #geopolitics, the news has been coming fast. From Alexei Navalny #poisoning in #Russia to #protests in Khabarovsk, & the #Belarus crisis. #Listen to @RANEnetwork Matt Orr break everything down with @MarkGaleotti on @SlavXRadio https://t.co/LmMzOale8T

— Stratfor - a RANE Company (@Stratfor) August 25, 2020
ABOUT THE GUEST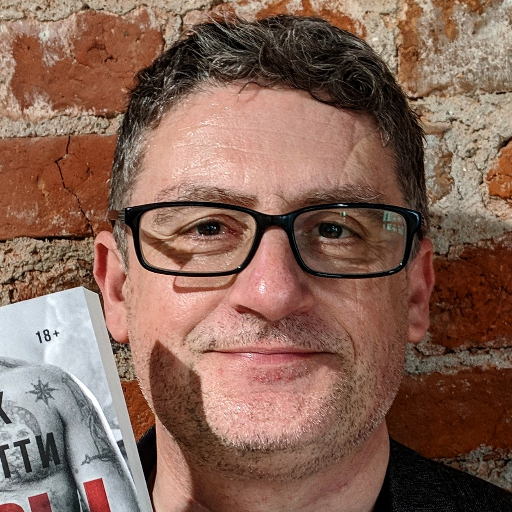 Mark Galeotti (born October 1965) is a London-based lecturer and writer on transnational crime and Russian security affairs and principal director of the consultancy Mayak Intelligence. He is an Honorary Professor at the UCL School of Slavonic and East European Studies and a Senior Associate Fellow at the Royal United Services Institute, as well as a Senior Non-Resident Fellow at the Institute of International Relations Prague and previously head of its Centre for European Security. He writes on his own blog, In Moscow's Shadows as well as guest writes for Raam op Rusland, EUROPP, oD:Russia, the International Policy Digest, and other blogs. He also contributes articles to The Moscow Times and War on the Rocks (from the Texas National Security Review), and is a contributing editor to Business New Europe.
NOTE: This episode was recorded on Sunday, August 23, 2020 via Zoom.

CREDITS
Co-Producer: Matthew Orr (Connect: facebook.com/orrrmatthew)
Co-Producer: Tom Rehnquist (Connect: Twitter @RehnquistTom)
Associate Producer: Lera Toropin
Associate Producer: Cullan Bendig
Assistant Producer: Samantha Farmer
Assistant Producer: Milena D-K
Assistant Producer/Administrator: Kathryn Yegorov-Crate
Recording, Editing, and Sound Design: Michelle Daniel
Additional Editing: Jada Geraci
Music Producer: Charlie Harper (Connect: facebook.com/charlie.harper.1485 Instagram: @charlieharpermusic) www.charlieharpermusic.com (Main Theme by Charlie Harper and additional background music by Charlie Harper, Boss Bass, and Blue Dot Sessions)
Executive Producer & Creator: Michelle Daniel (Connect: facebook.com/mdanielgeraci Instagram: @michelledaniel86) www.msdaniel.com
DISCLAIMER: The views expressed on this episode do not necessarily reflect those of the show or the University of Texas at Austin.
Had a nice chat on Sunday with the @SlavXRadio folk at @UTCREEES for their Slavic Connexion podcast: Belarus, Navalny, adhocracy and more...https://t.co/cpjlmc7KhT

— Mark Galeotti (@MarkGaleotti) August 25, 2020