Soviets, Slovaks, and the Pope (with James Felak) // The Post-Socialist Effect (with Kateřina Kolářová)
March 28th, 2020
·
36 mins 36 secs
At this time, we understand the world is in chaos, but it's still a good idea to take a break from the headlines every once in a while and feed your Slavic mind! (Almost as important as washing your hands and responsible social distancing!!) So, while we get our Zoom on, please enjoy some of our squirreled away interviews that we've saved for such a time as this. On this episode, Cullan has a great conversation with the engaging Dr. James Felak, Central European historian at the University of Washington. Dr. Felak has an extra special connection for us and CREEES as our fearless leader Dr. Mary Neuburger was a former student of his! Also joining Cullan is cultural studies professor Dr. Kateřina Kolářová from Charles University in Prague. We sincerely hope you enjoy!!
ABOUT THE GUESTS
James Felak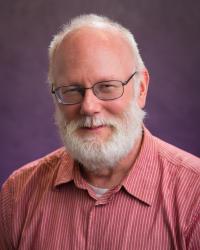 Dr. James Felak is Professor at the University of Washington. He covers the countries of Poland, the Czech Republic, Hungary, and Slovakia in modern times, especially the twentieth century. His research interest is in the intersection of religion, politics, and nationalism within the region, especially during the interwar, wartime, and Communist periods.
*Kateřina Kolářová *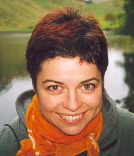 Dr. Kateřina Kolářová received her PhD in Anglo-American Literary Studies and an MA in History and English and American Studies and History from Faculty of Arts, Charles University in Prague.
Thanks for listening and if you like us and support open academic programming, please take a second to rate the show on Apple Podcasts, TuneIn, or on our Facebook page. We so appreciate your support!! And we also take suggestions for guests, so feel free to drop us a line if there's someone you think we should feature on The Slavic Connexion!
CREDITS
Co-Producer: Tom Rehnquist (Connect: facebook.com/thomas.rehnquist)
Co-Producer: Matthew Orr (Connect: facebook.com/orrrmatthew)
Host/Assistant Producer: Cullan Bendig
Associate Producer: Lera Toropin
Associate Producer: Samantha Farmer
Associate Producer: Milena D-K
Supervising Producer: Kathryn Yegorov-Crate
Development Assistant: Luis Camarena
Executive Editor/Music Producer: Charlie Harper (Connect: facebook.com/charlie.harper.1485 Instagram: @charlieharpermusic) www.charlieharpermusic.com
Executive Producer & Creator: Michelle Daniel (Connect: facebook.com/mdanielgeraci Instagram: @michelledaniel86) www.msdaniel.com
NOTE + Disclaimer: This episode was recorded on November, 2019 at the ASEEES 2019 conference in San Francisco. Neither the University of Texas at Austin nor The Slavic Connexion is in any way affailiated with ASEEES and any guests who have appeared on this show do not represent an endorsement.