The Eurasia Downbeat with Alex Kokcharov
November 4th, 2020
·
35 mins 18 secs
On this whirlwind episode, Tom visits with London-based journalist and risk research analyst Alex Kokcharov on an impressive array of events and current conflicts across the CIS region. This is hardly a boring episode and we don't sit on one topic for too long, so if you're looking for a quick, but in-depth Eurasia fix (while we in the US patiently, calmly wait on those election results), look no further! And as always, thanks for listening.
NOTE: This episode was recorded on October 12th, 2020 via Zoom. Thus, some of the information is outdated, primarily with regards to Ukraine's local elections which have already taken place.
While the world is waiting for the outcome of US #election, here is a map with outcomes of #Ukraine's local elections on 25 Oct. Pro-Russian OPFL did well in southern and eastern regions, while many local parties dominated city votes in regional centres:https://t.co/Kt0ZL1NIwW pic.twitter.com/7moQ3rDL4e

— Alex Kokcharov (@AlexKokcharov) November 4, 2020
ABOUT THE GUEST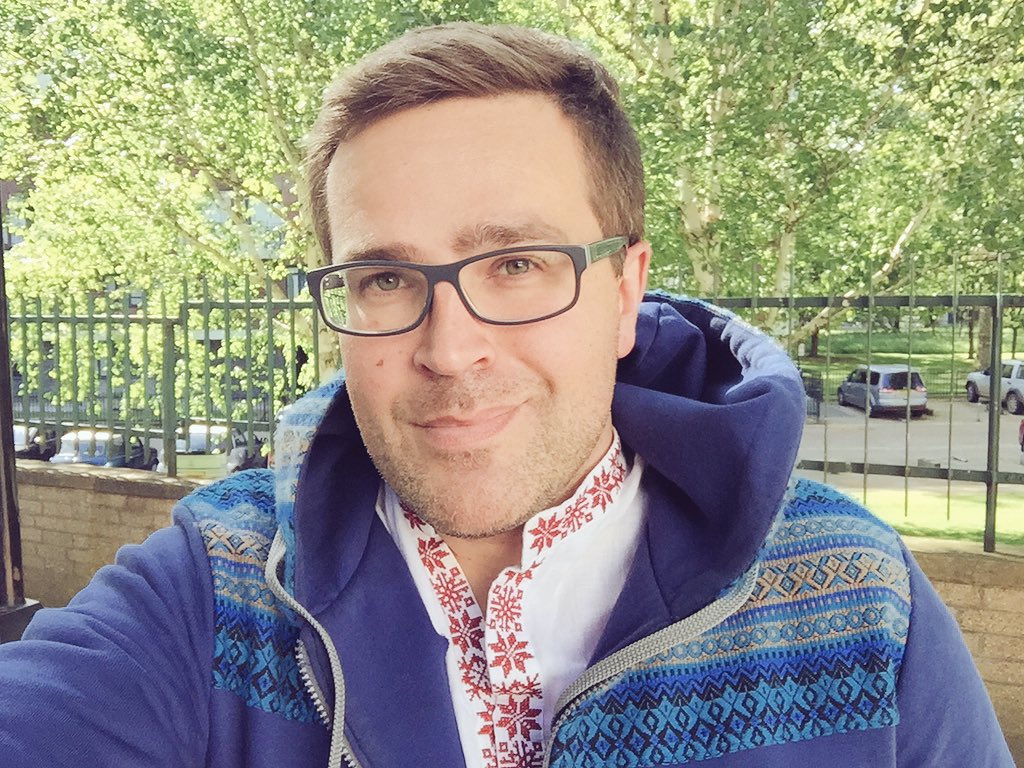 Alex Kokcharov is the Principal Country Risk Research Analyst on Europe and CIS region for IHS Markit. He is a Principal Analyst with the Country Risk team responsible for analysis of political, operational and security risks in Russia, Ukraine and CIS. Alex is responsible for country risk analysis of Russia, Ukraine, Belarus, Moldova, Armenia and Tajikistan. He provides in-depth political and security risk analysis including producing regular publication of risk forecasts and analysis, advisory briefings, and tailored reports. Alex has over fifteen years of experience in data-driven business and political journalism and country risk analysis. He has particular expertise on Russian and Ukrainian political, business and energy developments. He has lived in Belarus, Ukraine, Tajikistan, Russia, Germany and the UK. Alex speaks English, Russian, German and Belarusian fluently, has a working knowledge of Ukrainian and speaks basic Polish. He has a Masters in Geography and Economics from Belaruski Dziarzhauny Universitet in Minsk and studied for a PhD in Human Geography at the University of Oxford. https://ihsmarkit.com/experts/kokcharov-alex.html
++Follow Alex on Twitter: @AlexKokcharov
CREDITS
Host/Co-Producer: Thomas Rehnquist (Connect: Twitter @RehnquistTom)
Co-Producer: Matthew Orr (Connect: facebook.com/orrrmatthew)
Associate Producer: Lera Toropin
Associate Producer: Cullan Bendig
Assistant Producer: Samantha Farmer
Assistant Producer/Administrator: Kathryn Yegorov-Crate
Recording, Editing, and Sound Design: Michelle Daniel, Charlie Harper
Music Producer: Charlie Harper (Connect: facebook.com/charlie.harper.1485 Instagram: @charlieharpermusic) www.charlieharpermusic.com (Main Theme by Charlie Harper and additional background music by Charlie Harper, Ketsa, Revolutions, Kai Engel)
Executive Producer & Creator: Michelle Daniel (Connect: facebook.com/mdanielgeraci Instagram: @michelledaniel86) www.msdaniel.com
DISCLAIMER: The views expressed on this episode do not necessarily reflect those of the show or the University of Texas at Austin.