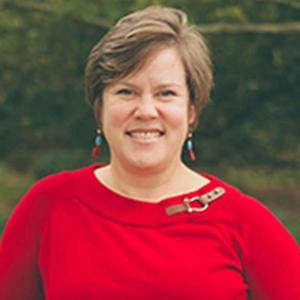 Sarah Phillips
Special guest
Dr. Sarah Phillips is professor of Anthropology and director of the Russian and East European Institute at Indiana University Bloomington. She received her B.A. in Anthropology and Russian from Wake Forest University, and earned an M.A. and Ph.D. in Anthropology at the University of Illinois at Urbana-Champaign. She has been a faculty member at IU-Bloomington since 2003, where she teaches courses on the Anthropology of Russia and Eastern Europe, Postsocialist Gender Formations, and Medical Anthropology.
Dr. Phillips' research focuses on gender, health, disability, HIV-AIDS, and addiction in Ukraine. She is currently collaborating with Dr. Jill Owczarzak (Johns Hopkins U) on a four-year research project funded by the National Institutes on Drug Abuse (NIDA). Dr. Phillips was elected board member-at-large for the Association for the Advancement of Slavic, East European and Eurasian Studies (ASEEES) for 2015-2016, and is Treasurer for the Association for Women in Slavic Studies (AWSS).
She is currently exploring two major research areas:
Disability and inclusion in the Russian Federation. This project is under the auspices of IU's Russian Studies Workshop (RSW) (https://rsw.indiana.edu/) . You can learn more about the RSW's Disability Studies Working Group here: (link forthcoming soon)

The resonance of Kurt Vonnegut's writing in the Soviet Union in the 1970s and early 1980s. She is working on a book tentatively titled Kurt Vonnegut in the USSR.
She describes the Kurt Vonnegut in the USSR project in this interview (https://thedailyvonnegut.com/vonnegut-as-cultural-guide-kurt-vonnegut-in-the-soviet-union-an-interview-with-sarah-d-phillips/) , which links to her October 2020 lecture on YouTube, "American Literary and Cultural Diplomacy during the Cold War: Kurt Vonnegut in the Soviet Union" (https://www.youtube.com/watch?v=lM9CgNTgIB8).
Sarah Phillips has been a guest on 1 episode.
April 21st, 2021 | Season 3 | 37 mins 25 secs

anthropology, health, literature, social activism, soviet studies, ukraine

Our wonderful guest is Dr. Sarah Phillips, director of the Russian and East European Institute at Indiana University Bloomington. Dr. Phillips walks us through her remarkable anthropological career in the Slavic world from her beginnings in the 90s with studying the effects of Chernobyl to her many social activism projects in Ukraine, taking us to her present fascination with the culture that developed in the USSR around Kurt Vonnegut's writings and translated works. We hope you enjoy, and as always thanks for listening!