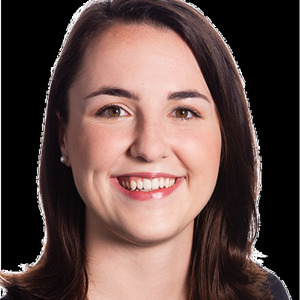 Nicole Robinson
Special guest
Nicole Robinson is a senior research associate in the Douglas and Sarah Allison Center for Foreign Policy at The Heritage Foundation, focusing on Middle East Policy. She researches and writes on economic, security, and political challenges facing the Middle East and North Africa, with a particular focus on the Levant region. Among other topics, she has written on women's empowerment and domestic developments in Iran, Lebanon, and Yemen.
Before joining Heritage, Nicole lived in Jordan for a year and half, studying at the University of Jordan and working at the Stabilisation Network and Near East Foundation. She is fluent in Arabic and is continuing to expand her knowledge about the Middle East.
Nicole received her Master's Degree in Arab Studies from Georgetown University's School of Foreign Service and holds a Bachelor's Degree in Middle East Studies from the University of Minnesota-Twin Cities. She was born and raised in Woodbury, Minnesota, and currently resides in Alexandria, Virginia.
Nicole Robinson has been a guest on 1 episode.
October 25th, 2022 | Season 5 | 40 mins 27 secs

geopolitics, middle east, opec, russia, security, ukraine, war

On this episode, guest Nicole Robinson expounds on the region geographically and strategically situated in between giants: the Middle East. She explains how MENA countries have responded to Russia's War in Ukraine and sheds some light on the future of the region as the conflict evolves and Russia's capacity to arm and feed its regional allies dwindles.