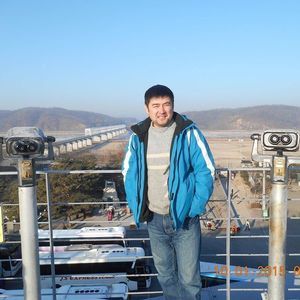 Erkinbek Kamalov
Special guest
Erkinbek Kamalov is a dedicated media practitioner from Kyrgyzstan. He has travelled to and participated in various media and development projects throughout Central Asian countries. He currently works for Content- Media, online media outlet in Kyrgyz language (versia.kg) in the south of Kyrgyzstan. Prior to Content Media, he worked for Clewline Media, Jalal-Abad Journalist Association. He has also gained field oriented experience working for local NGOs and international projects in Central Asian and Southeast Asian countries. He completed a Development Journalism Diploma Course at the Indian Institute of Mass Communication. He has a Masters degree in Politics from OSCE Academy in Bishkek. He writes in his mother tongue, Kyrgyz, and in English on issues related to politics, business and social issues of the Central Asian region. He speaks Kyrgyz (Native), English, Russian, Uzbek, and Turkish languages.
Erkinbek Kamalov has been a guest on 1 episode.
November 7th, 2019 | Season 2 | 47 mins

central asian journalists, media, state department exchange program

On this episode, Tom and Matt talk with two fantastic media professionals from Kyrgyzstan who are wrapping up their month-long stay in the U.S. as part of a State Department exchange program for Central Asian journalists.