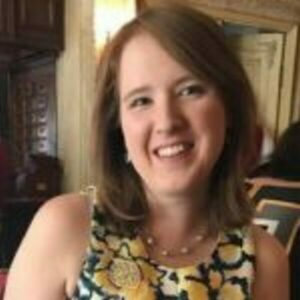 Emily Joan Elliott
Special guest
Hailing from New York, Dr. Emily Joan Elliott is the associate director for research and publications at H-Net (https://www.h-net.org/). She received her PhD in Soviet and post-Soviet history from Michigan State University in 2019. After earning her degree, she pursued opportunities both inside and outside the academy. She has taught a broad array of courses, including the history of Russia, the Soviet Union, modern Europe, socialism, and migration. Outside the academy, she has worked as a freelance researcher and as the Special Sections Editor for the Historical Society of Michigan's magazines. She continued her foray into journalism as a reporter and then as the Managing Editor for East Lansing Info. In that role, she reported on a variety of topics, ranging from East Lansing Public Schools, Covid-19, and community disparities.
Emily Joan Elliott has been a guest on 1 episode.
December 13th, 2022 | Season 5 | 32 mins 18 secs

bureaucracy, history, migration, social history, soviet union

On this episode, Lera speaks with Emily Joan Elliott, H-Net associate director for research and publications, about what got her interested in Soviet and post-Soviet history and her particular focus on migration to Moscow and the Priemnaia (reception desk) of the Supreme Soviet--a bureaucratic space available to all citizens for voicing concerns and petitions.