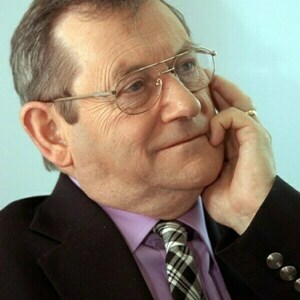 Norman Davies
Special guest
Norman Davies, born in 1939 in Bolton (Lancashire) was educated at Bolton School, Magdalen College, Oxford, the University of Sussex and at several continental universities including Grenoble, Perugia and Kraków. His formative years created a lifelong European outlook.
His special interest in Central and Eastern Europe was unusual among contemporaries. It started in 1958 when four school-leavers drove from Lancashire to Istanbul and back in an ex-US Army Jeep. It was consolidated by further adventurous travels: by intensive Russian courses and by post-doctoral study at the Jagiellonian University, where he obtained a Ph.D.
Unlike most academics, Norman Davies began his career as a school teacher. During a four-year spell, he worked at every level from primary to Sixth Form, at a girls' school and then at St. Paul's. These experiences honed his skills as a lecturer and educator, and primed the arts of simple narrative and clear analysis.
Though formally retired from his academic post, Norman Davies continues to write, publish and teach. When not travelling, he lives in Oxford and Cracow with his wife Maria, and has two sons, Daniel and Christian. From 2000 - 2006 he was a Supernumerary Fellow at Wolfson College, Oxford: and In 2006 to 2008 a Visiting Fellow In Cambridge at Clare Hall and Peterhouse. In Cracow, he holds the position in the UNESCO Chair of Translation Studies and a part-time lectureship in the Oriental Institute. In Warsaw, he presents periodic lectures at the European College in Natolin. In 2011, he returned to St.Antony's College, Oxford, where is an Honorary Fellow. In the first part of 2012, for the purposes of stimulation and relaxation, he travelled round the World on a lecture tour that took him to a dozen countries including UAE, Malaysia, Tasmania, New Zealand and Tahiti.
Norman Davies has been a guest on 1 episode.
September 28th, 2022 | Season 5 | 34 mins 33 secs

europe, history, poland, politics, russia, ukraine

On this episode, luminary historian Professor Norman Davies joins us to talk about the state of Polish studies, the deep history of Ukraine when it was ruled from Warsaw and Krakow, and the importance of broadening European and Slavic studies as taught in academic spaces. This episode was all about historical context, so we hope you enjoy. Thanks for listening!