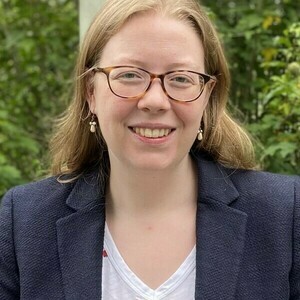 Emma Ashford
Special guest
Emma Ashford is a Senior Fellow with the Reimagining US Grand Strategy program at the Stimson Center. She works on a variety of issues related to the future of U.S foreign policy, international security, and the politics of global energy markets. She has expertise in the politics of Russia, Europe, and the Middle East. Ashford is also a nonresident fellow at the Modern War Institute at West Point, and an adjunct assistant professor in the Security Studies Program at Georgetown University.
Her first book, Oil, the State, and War: The Foreign Policies of Petrostates, was published by Georgetown University Press in 2022, and explored the international security ramifications of oil production and export in states such as Russia, Saudi Arabia, Iran, and Venezuela.
Prior to joining the Stimson Center, Ashford was a senior fellow with the Atlantic Council's New American Engagement Initiative, which focused on challenging the prevailing assumptions governing US foreign policy. She was also a research fellow in defense and foreign policy at the Cato Institute, where she worked on a variety of issues including the US-Saudi relationship, sanctions policy, and US policy towards Russia, and US foreign policy and grand strategy more broadly.
Ashford writes a bi-weekly column, "It's Debatable," for Foreign Policy, and her long-form writing has been featured in publications such as Foreign Affairs, the Texas National Security Review, Strategic Studies Quarterly, the York Times, the Washington Post, the National Interest, and War on the Rocks, among others. She is a term member of the Council on Foreign Relations, and holds a PhD in Foreign Affairs from the University of Virginia.
Emma Ashford has been a guest on 1 episode.
October 31st, 2022 | Season 5 | 39 mins 34 secs

energy, foreign policy, history, middle east, oil, russia, war

On this episode, continuing the discussion about the effects of the War in Ukraine on the energy sector, Taylor and Lera speak with Foreign Policy columnist and Stimson Center senior fellow Emma Ashford who shares about her book "Oil, the State, and War: The Foreign Policy of Petrostates." Thanks for listening!