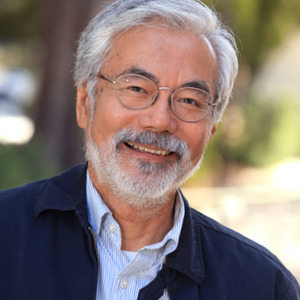 Tsuneo Akaha
Special guest
Professor Akaha currently teaches at Middlebury Institute of International Studies (MIIS). He is a native of Japan and first came to the U.S. as a high school exchange student. After graduating from Waseda University in Tokyo, he returned to the U.S. to pursue graduate studies at the University of Southern California (USC) and received his PhD in International Relations in 1981. Before joining the Institute in 1989 he had taught at USC, Kansas State University, and Bowling Green State University (Ohio). He teaches courses on human security, international migration, multiculturalism, East Asia, and Russia-East Asia Relations. He has authored or edited 11 books and authored over 100 journal articles and book chapters on topics ranging from human security and migration in East Asia to Japan's relations with the U.S., Russia, China, and Korea. His co-edited book The U.S.-Japan Alliance: Balancing Soft and Hard Power in East Asia received an Ohira Memorial Award Special Prize.
Professor Akaha has received many grants and awards, including a Fulbright-Hays Faculty Research Abroad Fellowship, a Japan Foundation Professional Fellowship, and research grants from the U.S. Institute of Peace, Association for Asian Studies, Freeman Foundation, and Center for Global Partnership. He has also served as president of Asian Studies on the Pacific Coast. He has given invited lectures in countries including Japan, China, Korea, Mongolia, Kyrgyzstan, Russia, Turkey, Canada, France, and Sweden.
Tsuneo Akaha has been a guest on 1 episode.
January 22nd, 2020 | Season 2 | 41 mins 35 secs

crimea, japan, post-cold war international relations, putin, russia, trump

Professor Akaha gives us his take on Russia-Japanese relations in the aftermath of the Cold War and the impact that Russia-US tensions play on Japan's geographic well-being. And in the second half of the episode, Dr. Smeltz from the Chicago Council on Global Affairs explains her findings from surveys that reveal Russians still approve of Putin's foreign policy.